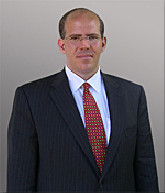 Alain Olivier
President & Founder
When Alain Olivier purchased a circa 1930s residence on the "gold coast" of New York's Long Island, he unknowingly inspired his new business. A longtime classical architecture buff and native New Yorker, two of Mr. Olivier's favorite features of his new home were a bronze lantern and decorative entry grill. Historic papers related to the house revealed that an early-20th-century master blacksmith, Samuel Yellin, created the fixtures. Realizing he couldn't be alone in his appreciation of such beautiful and lasting artistry, Mr. Olivier decided to pursue re-enlivening the storied craft.
He left for Europe, visiting relatives in Vienna, and located talented artisans undertaking ironwork restoration and commissions in the Moravian region of the Czech Republic. He stayed in the area for almost two years, enjoying the artisan community, learning about metalwork, and investigating area resources and craftsmen. In 2001, Mr. Olivier founded Gold Coast Metal Works with 10 employees and a fully equipped factory ready to design, produce and install fine metalwork anywhere in the world. A decade later GCM now has two dozen craftsmen, engineers and designers.
Mr. Olivier returned to New York where he oversees his business. Prior to starting his company, he worked in a joint venture with Rockwell International in Izmir, Turkey, and, before that, was a commodities broker in New York. He has an MBA in Finance from the Stephen M. Ross School of Business at the University of Michigan and a Bachelors of Arts degree in Modern European History from the University of Chicago.